A few weekends ago we rode down to Wildwood for The Race of Gentleman, aka TROG. TROG is a weekend-long event paying tribute to American automotive history by letting vintage motorcycles and cars race along the beach.
Aside from the obvious beauty of the ocean and clear blue sky, there's also something to be said for the people who have a passion for riding old machines. And, I think there's something special to be said for those who share that passion with others.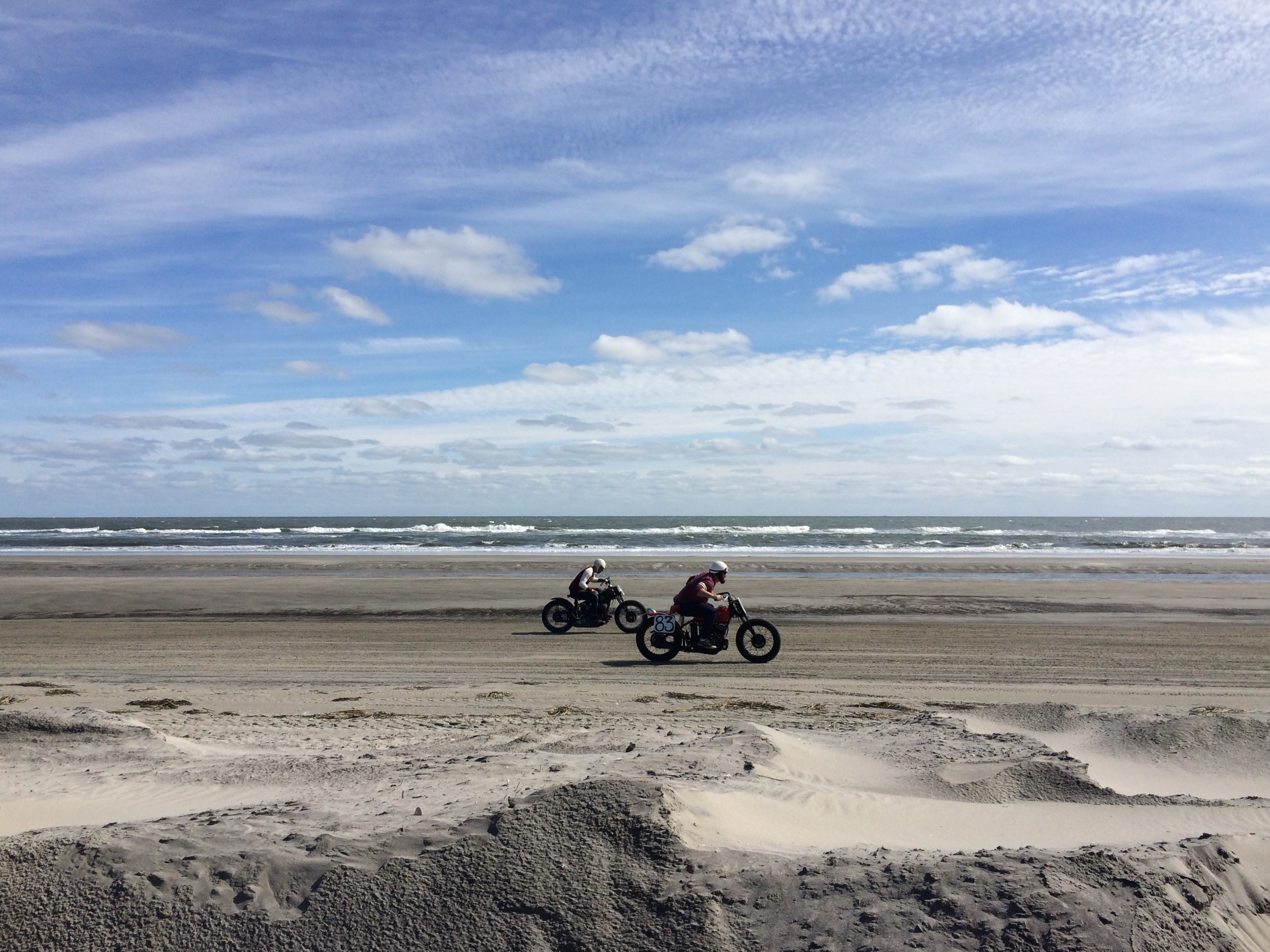 After the races, we caught a little golden hour.
And on Sunday, DCar and I made it home just in time to enjoy a little Fall supper outside.