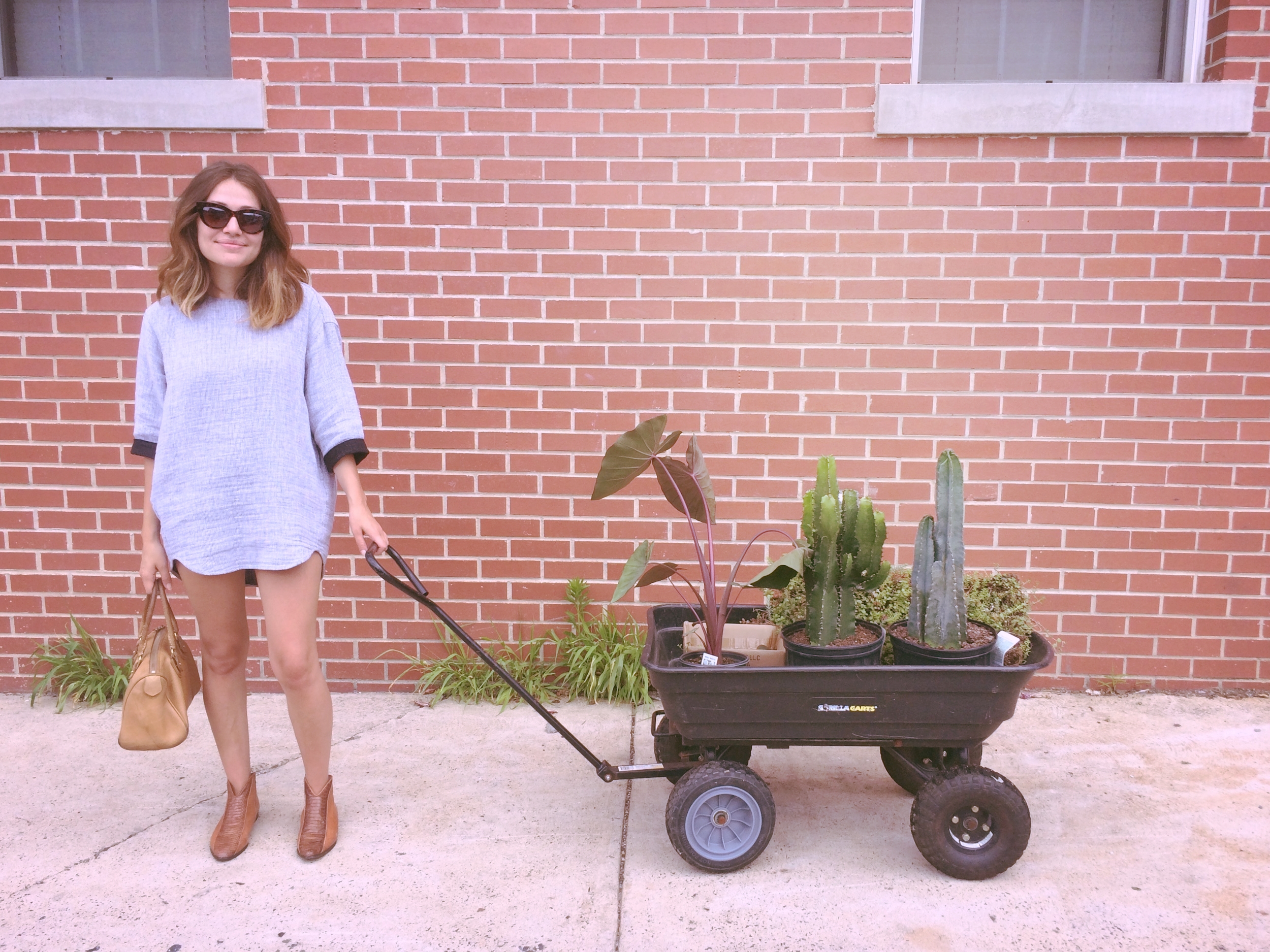 Over the years, I've really come to love living for the details. Be it at home, with my bikes or with the clothing that I wear or even the places that I frequent. I don't just want to buy something because it's cute or because it's so hot right now - though that does happen. I prefer to buy and do things because I relate, because I'm supporting something or someone awesome. Or simply, because it makes me feel good. And yea, I get called a hipster because of it. But, who cares.
What's funny is that this concept seems so simple but it isn't. At least not to me, because I didn't always feel this way. In fact, when I was younger I would really sweat the details. I would try to be different while trying to stay on trend. You know, the typical negative self-image issues that young girls get sucked into. In retrospect, I thought I was dressing and doing for me but I wasn't. I was just fitting in.
I suspect that I'm not the only one that feels this way. Though, what's interesting is that I didn't really notice this change in myself until recently when I changed jobs. By recently, I mean the past two years or so. Right now, I work with a ton of men. And as much as I miss working with more women to share my enthusiasm for fashion or jewelry, or what have you, it's forced me to decide what my style really is. Because let's be real, I could wear a trash bag to work and none of them would really care. Hell, I don't even really have to care. But, what's happened is the opposite. At first, I was nervous about wearing my floor length skirts, fitted overalls or hall-echoing heels around guys who were basically hanging out at work in jorts and graphic tees. But with few women around to judge or even to compliment, I just started wearing whatever I wanted and loving it. Wake up on my period and throw on an oversized grandpa cardigan, my boyfriend's worn in white V, black skinnies and comfy but tall pointedwedgebooties? Oh, and those tie dye socks too. Yes please. I started feeling comfy and sassy and didn't give a fuch. By not really caring and just dressing for me, I started dressing more like me.
Now, I guess you could say that's just a byproduct of getting older.... or becoming stupider. Or maybe, I've just become a little more independent. Maybe, maybe not. But fashion and lifestyle, to me, have become so much more than just looking good or buying things from somewhere because it easy or accessible . It's about living for the details, celebrating them every day and feeling good doing it.
"Around Town" is going to be just that - celebrating the details. I hope you like it!
What's what: Madewell tunic, thrifted Via Spiga booties from Retrospect, Dooney & Burke doctor bag from the Fairmount Flea Market. Plants from ACE Hardware on Fairmount Avenue- they have the best succulents and this location has been in the neighborhood since I was a little girl!