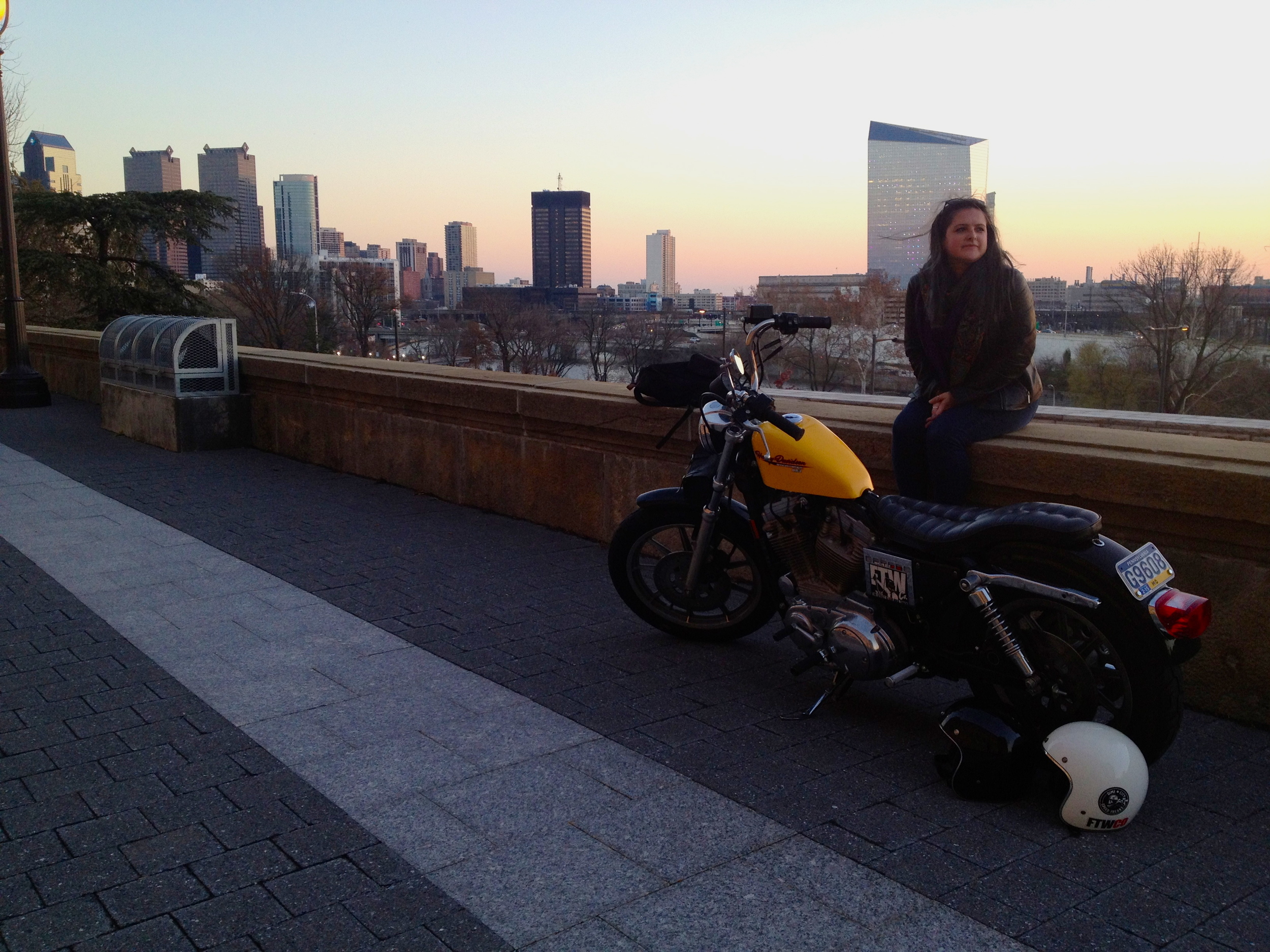 On a surprisingly warm day this November, my friend Tracy and I ended a little ride on the west side of the Art Museum. We got there just in time for the sunset.
The Art Museum is one of the my favorite landmarks in Philly. Riding towards it along West Rider Drive is really kind of breathtaking and makes for an amazing view of the museum, the river and boat house row.
Even though the museum itself closes daily, the steps, nearby gazebos and park are always open. Growing up, I spent many a night hanging out on the steps and gazing at the city lights.